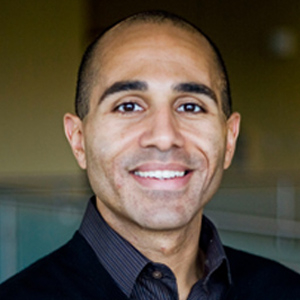 Vice President, Communications & Marketing
Richard leads PR, brand strategy and marketing activities at the nonprofit HopeLab and its spinoff social enterprise Zamzee . At HopeLab, founded by Pam Omidyar, Richard drives dissemination of insights from HopeLab's R&D work to harness the power and appeal of technology to motivate positive health behavior in young people. At Zamzee, Richard plays a key role in managing product development and marketing strategies.
Richard joined HopeLab in 2006, with the launch of HopeLab's first product, the Re-Mission video game for teens and young adults with cancer. Since that time, he has overseen all public relations aspects of HopeLab's 2007-2008 international Ruckus Nation idea competition, the publication of data on Re-Mission in the medical journal Pediatrics, and the research and development of Zamzee, the online rewards platform for teens powered by physical activity. HopeLab's programs and model of customer-focused, research-based product development have received international attention, including coverage in The Wall Street Journal, The Washington Post, U.S. News & World Report, USA Today, The San Francisco Chronicle, Wired, Mumbai Mirror and Xinhua News.
Richard has more than 15 years experience in a variety of communications roles. Before joining HopeLab, he served as Director of Corporate Communications for biotechnology company Chiron Corporation. He began his communications career as an editor and journalist and has written for numerous print and online media outlets. Richard held editorial positions at the national newsmagazine The Advocate, the Los Angeles lifestyle magazine Buzz, Citysearch.com and GameSpy Industries.
Richard is a graduate of the University of Southern California, where he studied English and creative writing.
Links for Richard
HopeLab
Zamzee
Twitter: @taterichard
LinkedIn: http://www.linkedin.com/in/rtate
Blog: Sticky Notes – http://blog.hopelab.org/