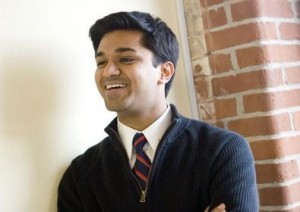 Co-founder and Chief Medical Officer, ShapeUp
Founder and Chairman, Shape Up RI
Dr. Rajiv Kumar is the Founder and Chairman of Shape Up RI, a statewide non-profit organization that he established in December 2005 to help Rhode Islanders improve their health. For his work with Shape Up RI, Dr. Kumar is one of ten Americans who received the Robert Wood Johnson Foundation's Community Health Leader Award in 2009. He is the co-author of numerous health outcome studies that have been published about his program in peer review journals including Obesity, The American Journal of Public Health, and Preventive Medicine.
He is also the Founder and Chief Medical Officer of Providence-based wellness company ShapeUp. Through this rapidly growing, venture capital-backed startup, Dr. Kumar has been able to scale and deliver his social networking behavior change model to workplaces worldwide including Cleveland Clinic, Pfizer, HP, Aetna, National Grid, and United Healthcare. ShapeUp's social wellness platform now covers over two million individuals in ninety countries around the world. In 2008, he was named by the Providence Business News as one of "40 Under Forty" in the next generation of business community leaders.
The co-founder of Adopt A Doctor, a non-profit organization providing financial support for underpaid doctors saving lives in Africa that was established in 2003, Dr. Kumar is the recipient of over $500,000 in foundation grants and corporate sponsorships for his public health efforts. In December 2006 he received the Hope is a Vaccine Award from the Global Alliance to Immunize Against AIDS Vaccine Foundation for his work to support doctors and HIV/AIDS patients in Mali, West Africa.
Dr. Kumar earned his medical degree from the Warren Alpert Medical School of Brown University and has focused his career on prevention and public health. He graduated in 2005 with a Bachelor of Arts in Business Economics from Brown University.
Links for Rajiv
ShapeUp
LinkedIn
@RajivKumarMD
Rajiv's Presentation