Head of Senior Care Solutions, Emerging Businesses, Aetna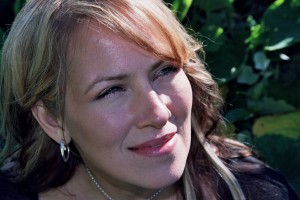 Dr. Kyra Bobinet sits within Aetna's new business incubator, Emerging Businesses, as the Head of Senior Care Solutions. In this role, Dr. Bobinet is building a start-up suite of technology-based consumer products and services that can address the growing need for seniors to prolong their independence, quality of life and social connectivity. The flagship product leading this suite is a mobile software platform designed to make caregiving that is manual, automated, that is complex, simple, and that is alone, shared across family and providers. She also serves as a key strategist and leader on a number of innovation projects, as a mentor to early start-ups in wellness and health.
Prior to this role, Dr. Bobinet was Aetna's Medical Director of Health and Wellness Innovation for over 2 years, designing and leading clinical efficacy studies in areas such as mind-body stress reduction and metabolic syndrome, as well as designing novel strategies and programs across the continuum of wellness to illness.
Before joining Aetna, Dr. Bobinet received her Masters in Public Health at Harvard University, specializing in Healthcare Management, Science-based Healthcare Innovation, Technology-enabled Behavior Change, and Population Health Management.
Prior to graduate school, Dr. Bobinet served in several leadership roles in healthcare. She directed a National Cancer Institute grant overseeing 14 basic science and public health research projects in cancer health disparities. She also conducted disease burden, cost-effectiveness research for the biotech industry.
In the eight years preceding, Dr. Bobinet founded and directed a non-profit behavioral health organization for at-risk, detained youth. Her organization successfully lowered delinquency recidivism in chronic offender youth from 80% to 25%, for which she received commendations from the San Francisco Mayor's Office. Simultaneously, Dr. Bobinet continued her clinical work as a volunteer physician for the Native America Health Centers in economically disadvantaged neighborhoods before transitioning out of direct patient care to pursue her passion for large-scale innovation in public and preventive health.
Dr. Bobinet is a graduate of the University of California, San Francisco School of Medicine. For her work in behavioral and community health, she has received several awards including the James Comer Fellowship (American Academy of Child and Adolescent Psychiatry), UCSF Martin Luther King Jr. Award, and Echoing Green Graduate Fellowship in Social Entrepreneurship.
Links for Kyra