Executive Advisor and Senior Consultant, Vital Wave Consulting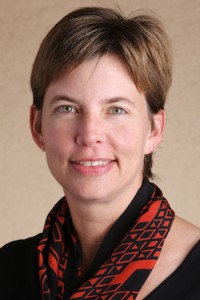 Karen Coppock, PhD, is an Executive Advisor and Senior Consultant at Vital Wave Consulting, a strategy consulting firm with specialized expertise in mobile services and emerging markets. Karen led the teams that authored the mHealth for Development report for the United Nations Foundation and developed a comprehensive strategy and implementation plan for a global mHealth association.
Prior to Vital Wave Consulting, Karen managed the Mobilizing for Health(sm) program, an initiative of the McKesson Foundation that aims to unearth effective mHealth technologies and advocate for policies and practices that enable the adoption of scalable mHealth interventions. Karen also co-directed Stanford University?s Reuters Digital Vision Program where she launched and managed the Networked Health and Welfare initiative, which focused on developing mobile-phone and Internet-based social enterprises in the health sector.
Karen holds a Master's and Doctorate Degree from the Fletcher School, Tufts University and a Bachelor's degree from California State University, Chico.
Links for Karen
Vital Wave Consulting website: http://vitalwaveconsulting.com/