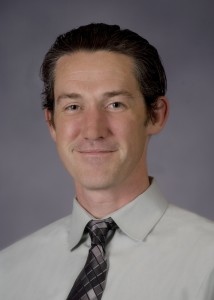 Research Program Director, Center for Innovation and Technology in Public Health, Public Health Institute
Andrew Broderick is a research program director at the Center for Innovation and Technology in Public Health (CITPH), which leads the Public Health Institute's (PHI) efforts to accelerate the adoption and appropriate use of technology-enabled innovations in public health practices. At the Center, Andrew's primary role is in the initiation, development and implementation of research and evaluation projects, and for ensuring they contribute to the advancement of technology-based interventions in improving public health.
Current projects in the mobile health field include a collaboration with Mathematica Policy Research to conduct a two-year national evaluation of the text4baby program among low-income, underserved women. CITPH is partnering with Family Health Centers of San Diego through a grant from the McKesson Foundation to evaluate the effectiveness of a text-based messaging intervention among a largely Hispanic adult population, newly diagnosed with type 2 diabetes, in supporting patient self-management through its ability to facilitate patient education, behavior change, and improved adherence with standard care practices.
Through a grant from the Commonwealth Fund, the Center is undertaking a two-year project to build a library of resources (technology working papers, case studies, and tools) that will enable health care delivery organizations to identify and select the appropriate technologies to support the delivery of integrated care (e.g., remote patient monitoring, medication optimization, and caregiver communications); understand the impact of business models and incentive structures on adoption; and develop strategies for deploying and sustaining such technologies at scale. The context for researching the implementation of these technologies is in reducing preventable hospital readmissions.
Andrew Broderick served as HealthTech's Director of Research and Forecasting prior to joining the Public Health Institute. Andrew also has more than ten years market research, project management, and strategic planning experience at SRI International. During this time he led the research, analysis, and writing of reports on a broad range of health-care technology and market issues, developed and authored technology roadmaps offering commercial assessments on emerging science and technology areas in the life sciences, as well as supported individual clients with business-opportunity searches, technology and market assessments, and new-strategy development on projects relating to health care.
Before joining SRI, Andrew spent several years with a non-government organization focusing on international health and development issues around HIV/AIDS and TB in West and Central Africa. Andrew has also spent several years in Asia, with assignments in the People's Republic of China, Japan, and Hong Kong in financial services and education.
Andrew holds a M.A. in economics and geography from Trinity College in Dublin, Ireland, and a master's degree in business administration from San Francisco State University.
Links for Andrew
http://citph.org/
http://www.phi.org/
http://www.linkedin.com/in/andrewbroderick
Andrew's Presentation